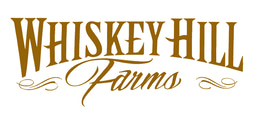 Blume's 14-acre organic farm, Whiskey Hill Farms Regenerative Farm & Science Center, is a hub where his team designs, develops, and shares resources, education, technology, and services that accelerate adoption of regenerative agriculture practices and cutting-edge alternative energy innovations.
"Make The World Work For 100% Of Humanity, In The Shortest Possible Time, Through Spontaneous Cooperation Without Ecological Offense Or To The Disadvantage Of Anyone".
- Buckminster Fuller
Your Support Helps Expand This Unique Regenerative Farm & Science Center
Tax Deductible Donations Made Possible By Whiskey Hill Farms' Fiscal Sponsor,
The Buckminster Fuller Institute.
$400 Sponsor a Farm Ecology Field Trip for Grade School Students.
Receive their "Thank You" artwork, suitable for displaying on your fridge.
David Blume, author of the now-classic, globally referenced alternative fuel-making book, Alcohol Can Be A Gas!, is often called upon to testify before agencies on issues related to land and democracy.
For general donations from $25 to $300, you'll receive a subscription to the email newsletter with news of the Farm, notices of events including entertainment and upcoming workshops, and invitations to the weekly David Blume Live show.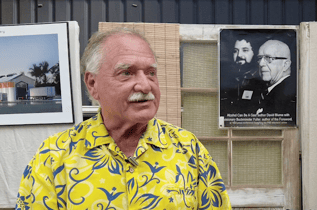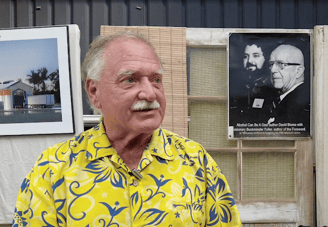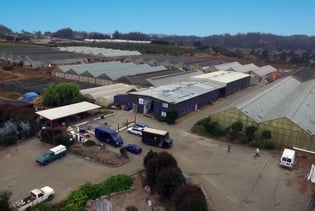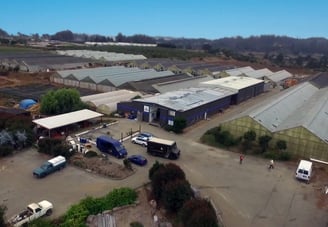 TAX-DEDUCTABLE DONATIONS AT THIS LEVEL INCLUDE SPECIAL PREMIUMS:
$450 Discuss it with Dave.
Spend an hour with David Blume, discussing your ideas for your prospective project, whether it's related to farming, land design, energy, or perhaps a unique business idea for which you want his perspective on regenerative design.
$500 Sponsor a Farm Experience Work Day for High School Students. The students will participate in farm work, from seeding, weeding, and planting to learning how farms interconnect with the rest of their world. The donor is welcome to participate as our overnight guest.
WHY THE DONATIONS CAMPAIGN?

The Whiskey Hill Farms Regenerative Farm & Science Center Capital Campaign is to establish an agricultural easement on Whiskey Hill Farms by retiring the Farm debt. In exchange for retiring the debt, the Farm gives up all rights to sell the property for real estate development and commits the property to solely agricultural uses in perpetuity. The easement would be held by American Farmland Trust or a similar local Land Trust. This ensures the farm has a permanent institute for the educational and training aspects of its work.
BENEFITS FROM DONATIONS
Whiskey Hill Farms Regenerative Farm & Science Center focuses on the practical use and understanding of new ecological biological technology, regenerative methods, tools, and resources. Projects at the Farm include a state-of-the-art local-scale alcohol distillery with green CO2 as a byproduct and an integrated methane digester and marsh that absorbs surplus nutrients, making both clean water and tons of plant-based protein for humans and livestock. Other Farm projects include mariculture, production of fertilizer from local agricultural waste, seaweed farming, greenhouse construction, soil heating with heat exchangers, and deep treatments and inoculations for soil regeneration.
" Together, working in our own communities, we can solve many of the systemic problems plaguing the Earth. We can quit polluting, stop the wars for oil, and move far, far away from fossil fuels forever."
- David Blume
$750 Be a Farmworker for a Day. For up to 4 participants — bring your friends and have a great Farm lunch together. Work alongside Whiskey Hill Farms fieldworkers. Think harvesting snap peas, transplanting okra, processing harvested turmeric, and much more. Moderately physical work and translator-facilitated bilingual conversation. A priceless experience with the people who produce our food. Scheduled at your convenience weekdays or Saturday. Discounted accommodations for you and your friends at Whiskey Hill Farms.
$2,000 Sponsor an Organic Farmer for Regenerative Agriculture Training. Your donation will sponsor one small-acreage organic farmer for a once-a-month, 6-month-long regenerative and organic agriculture training course. This is our fourth year conducting this course. Sponsorships are available for up to 40 Spanish-speaking and English-speaking farmers. The donor is welcome to attend any or all sessions, staying at Whiskey Hill Farms as our guest. They will receive a post-workshop video and photographs of highlights, and a tour of three of the participants' properties to see how the workshop has changed the farms.
Let's Make A Difference Together!