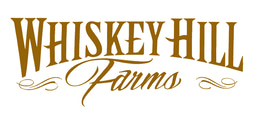 DECEMBER FUN AT WHISKEY HILL FARMS!
MUSIC, TOURS, LODGING, SUSHI TASTING & MORE!


AMAZING SOUND
Samba Cruz is an international band based in Santa Cruz, California, that plays Brazilian Popular Music, as well as original compositions (influenced by Brazilian Music, Jazz, Argentinian folk music, etc.)
The repertoire includes bossa nova, samba, baião, choro and other jazz-inflected Brazilian musical forms in the spirit of Jobim, Vinicius de Moraes, Elis Regina, Caetano Veloso, Chico Buarque, Dorival Caymmi, etc. Included are also some Jazz standards with a unique twist.
They have performed in different formations at many venues including the Capitola Art & Music Festival, First Night Monterey, Cabrillo Music Festival, Mountain View Concerts on the Plaza, Scotts Valley Garden Faire, Special Events at the San Jose Jazz Festival, and San Jose Convention Center. They have also performed at the Santa Cruz Library, the Santa Cruz Museum of Art And History, Street Party opening the Santa Cruz Symphony Annual Pops Concert, Union Square in Bloom Summer Music Series (San Francisco) and at many Bay Area establishments, including Hedley Club at the De Anza Hotel, Big Basin Winery, Silver Mountain Vineyards, Savannah-Chanelle Vineyards, etc.
Band members are Pablo Riviere on guitar and vocals, Vivian Simon on flutes, Patrice Wallace on upright bass, and Joe Mailloux on drums.

Bring Your Favorite Food To Share!
Suggested Donation: $20

Whiskey Hill Farms
371 Calabasas Rd
Watsonville, CA 95076
(831) 722-1012
TROPICAL FOREST TOUR: 4PM
POTLUCK DINNER: 4:30PM
LIVE MUSIC SHOW: 5:30PM